Posted on February 10, 2016
About time – A festival that is kid-friendly!
I am all about taking my kids to concerts and festivals. Eddie's first proper BIG concert was AC/DC. He was newly three. And dear lord the pearl-clutching about it! He (of course) absolutely loved it. He rocked out, we wanted to go home and he didn't (turns out AC/DC isn't as fun when you're stone-cold sober) but hey – THE KID LOVED IT.
And the crowd was awesome, lots of happy kids just rocking the Hell out. BUT – it was an adult concert and had I had my way there would have had an area including toilets that was just for families.
A concert that specifically caters for little ones but IS NOT THE WIGGLES (this is important) is what I'm after. So I was stoked when I got an email about Auckland Kiddie Limits (it's part of the Auckland City Limits Music Festival). FINALLY! Actual proper music (Anika Moa's Songs for Bubbas is the only kid album I can tolerate) at an actual proper music festival that is SAFE FOR KIDS. Yes!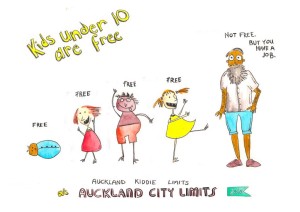 The big thing that stops me from taking Eddie to shows is the cost – the absolute best thing about Auckland City Limits is that it's FREE FOR UNDER TENS! I am so stoked about this I can't even tell you. I am so sick of paying adult prices for concerts and shows for kids – there's no better way to make the arts completely inaccessible for kids. It sucks. Look, I get that performers need to be paid, but when you're charging that much for kids, you're basically saying they can't attend (or that the only kids who can attend are kids from families who have a heap of disposable income). That sucks.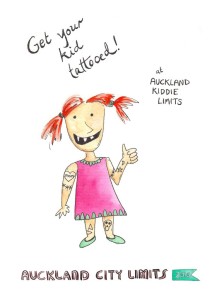 So it's awesome that Auckland City Limits have done this. Bravo. I'm going to support the crap out of this (and I'm even going to try to see if I can take Eddie to Auckland for the weekend since I know he would LOVE IT – I mean what kid wouldn't? And I was given a double pass to write this post). As promoter Campbell Smith says: "We want to see the next generation of music lovers getting a free taste of what an amazing festival this is. We're catering to that with free entry to Auckland Kiddie Limits, their very own mini-festival within a festival".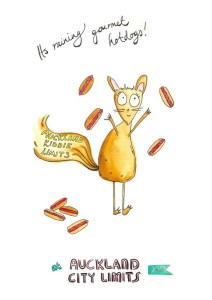 Other awesome things about Auckland Kiddie Limits:
All kids are registered so if you have a runner they'll be safe
Finn from the 95bFM kids show has curated the line-up
There are crafts and activities – music instrument making, hip-hop workshops, karaoke, punk-rock hairdos, temporary tattoos, a giant art wall and heaps more
There's an Auckland Library chill-out zone for kids who need a bit of quiet
There's changing facilities for babies and really little ones
There's specialist food venues and most importantly – COFFEE
The Kiddie City Limits fest runs from 11am till 5pm. Then if you're really lucky you can give your kids to someone else and see the other bands at Auckland City Limits (they play until 11pm): Kendrick Lamar, The National, Fat Freddy's Drop, Modest Mouse, Girl Talk, Shapeshifter, Action Bronson, The Naked and Famous, BROODS, Ladyhawke, Cold War Kids, Jarryd James, Grace Potter, Highly Suspect, Kamasi Washington, Shakey Graves, Lord Huron, St. Paul & the Broken Bones, Houndmouth, Che Fu & the Kratez, The Phoenix Foundation, Tami Neilson, Gang of Youths, MAALA, Kinetic, Racing, Openside, Delaney Davidson, Peter Baecker LIVE, Hopetoun Brown, Carnivorous Plant Society, Shab Orkestra, Storehouse, David Correos, Joseph Harper, Paul Amos, Amorous Ava Burlesque, DJ TSR Airlines, DJ TV Disko, DJ House of Bamboo.
Here's the Kiddie City Limits line-up: Kath Bee, APRA 2015 children's Music Prizewinner Levity Beet, Mr Roberelli, Flaxworks Revolting Rhymes, School Of Rock up-and-comers Sparrow and Serato!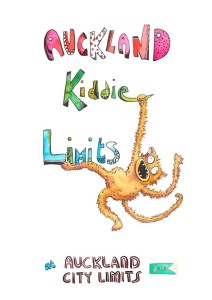 Auckland City Limits Music Festival is on Saturday 19 March, 2016 at Western Springs Stadium. Tickets are available from www.aucklandcitylimits.com and Ticketmaster. Earlybird prices tickets are available in limited numbers. Children have to attend with a paying adult (as great as it would be to just be able to drop them off, like for the weekend, while you sleep and drink wine).
BUT OMG YOU GUISE THEY GAVE ME A FREE DOUBLE PASS TO GIVE AWAY! So comment below to win A DOUBLE PASS to Auckland City Limits! DO IT! TELL YOUR FRIENDS!