Giveaway: PRINCESS ALERT!
So if you follow me on Twitter (or you actually know my Eddie) you will know that he is absolutely obsessed with princesses. At the moment his obsession is putting a towel over his head and declaring himself a princess. I'm unsure how a towel says princess but I try not to interfere with his elaborate imaginary world.
So I am extremely excited to be able to host a giveaway for Disney On Ice's new show Dare to Dream which I'm told is absolutely magical. I actually cannot WAIT to tell Eddie that he's going. I'm also excited to see what he will choose to wear for it since his princess style is pretty on point – he has a crown he made and decorated himself and yesterday he declared himself a princess dinosaur hybrid.
Anyway, enough about toddler princesses….Here's the deal: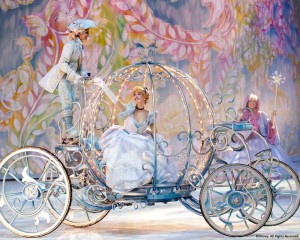 Disney On Ice presents Dare to Dream opens in New Zealand next month and will take audiences on a spectacular journey featuring all of your favourite Disney characters. Disney On Ice presents Dare to Dream will open at Vector Arena in Auckland on July 24th, and then travel to Wellington and Christchurch.
Dates are:
Friday 24 July to Sunday 26 July at Vector Arena, Auckland
Wednesday 29 July to Sunday 2 August at TSB Bank Arena, Wellington
Friday 7 August to Sunday 9 August at Horncastle Arena, Christchurch
I have a double pass to give away to a show in each city! To enter just head over to my Facebook page and like Mama Said then comment on the giveaway with the city you would like to attend the show in. Share this post with anyone who has princess-obsessed kids so they don't miss out! Competition closes July 1. For more information about the show visit their website.