Mammoths on ice skates! – A giveaway
I'm not giving away a mammoth on ice skates. That's not a thing I can do.
But EXCITINGLY I have two tickets to give away to either a Wellington, Auckland, or Hamilton show of Ice Age Live! A Mammoth Show on Ice.
Ice Age Live! is coming to New Zealand in May 2016. The arena spectacular brings to life the critically-acclaimed, smash-hit Ice Age movies.
My son is really excited about it – we've been given tickets and you can get two tickets as well!
Just comment below to let me know that you want to be in the draw. 
I'll pick a comment at random on Sunday 24 April to choose the winner and then I'll email or FB message them to let them know. And I'll put their name here.
It's the first show of its kind to combine ice skating, aerial arts, puppetry and film – I mean it has big mammoths on ice skates. What kid isn't going to go crazy over that?
It's been touring for five years and has visited m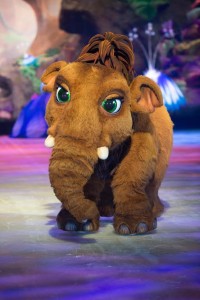 ore than 30 countries – it's about time it was our turn.
Believe it or not there are four Ice Age films – Ice Age in 2002, Ice Age: The Meltdown in 2006, Ice Age: Dawn of the Dinosaurs in 2009 and Ice Age: Continental Drift in 2012. There's a fifth film Ice Age: Collision Course due this year.
On TV3 they're screening all of the Ice Age films and you can watch the second film Ice Age: The Meltdown on Saturday night at 7pm. I love the second film because there's a character called Eddie. Eddie and Crash are the really stupid opossums but they're also super cute. I think I might start calling Ham Crash instead. He really fits that nickname since he keeps crashing into every sharp corner everywhere and anywhere while he's learning to walk.
Ice Age Live! A Mammoth Show on Ice tour dates
TSB Bank Arena, Wellington | 20-22 May 2016
Claudelands Arena, Hamilton | 27-29 May 2016
Vector Arena, Auckland – Ticketmaster | 13-15 May 2016
So make sure you've got seats for you and the kids to see this MAMMOTH (I'm sorry) show on ice! You can buy tickets for the Wellington and Hamilton show via Ticketek.