Giveaway: ELSA FEVER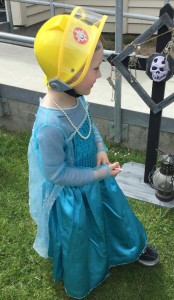 If you're a regular reader of this blog (or probably you don't even have to be a regular reader) you'll know that my son is OBSESSED with Elsa. OBSESSED. He had an Elsa birthday party, his favourite possession is his Elsa doll, and he wears his Elsa dress most days. It smells. He has six Elsa tee-shirts, Elsa PJs, an Elsa drink bottle and bag, and an Elsa money box.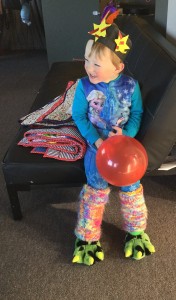 So when I saw that Disney on Ice was bringing their production Magical Ice Festival to New Zealand I was really, really, really excited! Elsa is such a wonderful character, I love the way she's brought so much joy to so many kids – I am especially grateful for how she has made my son feel. When I see him dancing to Let it Go in his Elsa dress with eyes closed and arms outstretched singing as loud as he possibly can it's just so special to me – I love seeing him so free and happy.
And the show isn't just Elsa – Anna and the rest of them will be there. As will Sebastian and Ariel from the Little Mermaid, Rapunzel and Flynn from Tangled and Beauty and the Beast.
I went to Disney on Ice last year and it was amazing. Eddie dressed up and had the best time, even though he was only two he really enjoyed it. He literally fell asleep from excitement 30 seconds after the show finished which was great for me. They really do pull out all of the stops for these shows – they're the most amazing spectacle.
The best thing is: I've been given a double pass to Disney on Ice presents Magical Ice Festival to give away! If you want to go to one of the shows in Wellington, Auckland, Hamilton or Christchurch – just comment below to enter in the draw. Share this post with anyone who has Elsa-obsessed kids so they don't miss out! 
The competition will be open from 9 May to 20 May. I'll make the draw at 8pm on 20 May and I'll let the winner know here and on Facebook. Terms and conditions for the competition are available on request.
DISNEY ON ICE MAGICAL ICE FESTIVAL – 2016 NATIONAL TOUR DATES
Wellington | TSB Bank Arena | 28 – 31 July
Auckland | Vector Arena | 4 – 7 August
Hamilton | Claudelands Arena | 10-14 August
Christchurch | Horncastle Arena | 18-21 August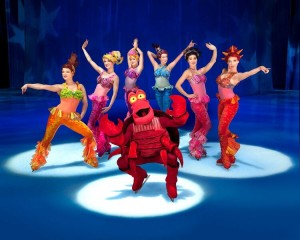 You can buy tickets through the Disney on Ice website or directly purchase Auckland tickets through Ticketmaster: 09 970 9700 and Wellington, Hamilton and Christchurch tickets through Ticketek: 0800 TICKETEK (842 538).
While you wait for the competition to close – you can download some activity sheets based on the show from the Disney on Ice website.