GABEZ: A review
I'll admit, I was a tad nervous about seeing a double mime act. I'm not the biggest fan of mine – but the fact that it was a Capital E production made me take the plunge and go.
My friend and I dragged our two and four year-olds to the Harbourside Convention Centre at Macs after dropping our big kids off at school.
The show was kicking off as we snuck in, late as always.
Bounding onto the stage, Japanese performers Masa and Hitoshi, had a phenomenal amount of energy. From the second they were on stage, they had the attention of our kids. My Hammy, 4, lost his mind laughing within seconds of their first skit.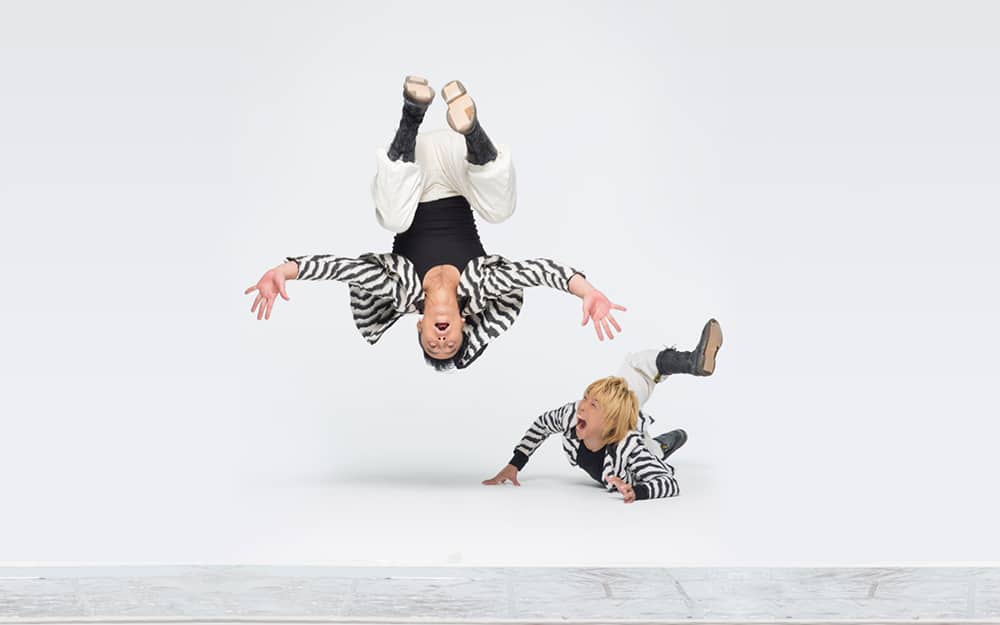 It involved a rubber duckie's lost squeak and I have never heard my little one laugh so hard at a show before. He even snorted. This is exactly what you want from a show.
Masa and Hitoshi perfectly blend mime with slapstick. And what kid doesn't love slapstick? They have so much energy and they're just completely charming. They dance and flip and move seamlessly around the simple set.
Some of the later skits in the show went over our kids' head – you need to know the concept of a window washer to get a skit about window washing. But the older kids in the audience – 5+ school children seemed to absolutely love it.
There was audience participation and lots of ways to get involved by clapping and cheering the dynamic duo on.
It's also silent – so if you take a little one, they may loudly say "I want to go on the iPad" near the end of it, shaming you as a parent in public. You will also be noticed if you open up a packet of chips.
In terms of entertainment for adults, I'd missed my morning coffee in my rush and I still loved it. I laughed my head off at the massage chair skit and left with a very big smile on my face.
I am considering taking my older son this weekend, as I know he'd enjoy it the most – the karate and physical humour complete with stinky feet references are just perfect for that over-five age group.
Buy your ticket here! Remember, Capital E has a 3 for 2 Ticket Offer. You can select your three favourite shows for $33! They also have a pay-it-forward offer so you can support kids who can't afford to see these shows.
Read my review of another Capital E show on as part of the National Arts Festival Schools programme: Mozart's Magical Musical Circus.
*
I've been a long-time supporter of Capital E and I'm proud to work with them to bring you reviews x