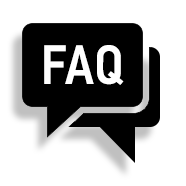 Who are you?
I'm a sleep deprived, ranty mum of two – a toddler and a newborn – living in New Zealand. I survive on coffee and wine. I care a lot about everything. I am the editor of The Spinoff Parents – I write a fair bit over there. And I write stuff on Facebook.
Can I email you?
Yes – EmilyWritesNZ @ gmail.com
Why can't I comment!
Because people are dicks and I got sick of dealing with it all.
Can you not with the swears?
There are worse things in life than swears. If you don't like it – fluff off.
Why are you blogging?
Because I love to write. And my first blog post struck a chord so I figured I'd keep doing this until you stop reading.
Can I send you a guest blog?
I don't host posts here anymore.
Will you go to this show/Review this product?
Maybe. Email me at emilywritesnz @ gmail dot com.
Are any of your posts sponsored?
Yes, I've written one or two sponsored posts and I've been clear that they were sponsored.
Can I send you money?
Yes. I am probably open to doing what you want me to do for money. Email me and we can talk about the price of my soul. I am available as a writer or speaker for hire.
If you'd like to support me without making me jump through hoops, I would really, really appreciate that.You could support me through my Patreon account or you can make a one off donation if you want to help me out! I will be grateful beyond measure basically.
What is JAY JUNGLE? 
Jay's Jungle is my two-year-old's favourite TV show. Jay is a lighthouse keeper and his friend is a lighthouse called Seymour and a bunch of monkeys. The island they live on is shaped like a J – naturally.
Is your child really named Ham?
No he is not really named Ham. What kind of monster would name a child that looks exactly like ham Ham?
You're not even blogging regularly what's the deal?
I am. I'm just over at The Spinoff Parents now. I think it's boring just hearing my voice all of the time. I wanted to create a space that was heaps of wonderful, diverse, vibrant and different voices.
Where can I buy your books?
You can buy them at all good bookstores. Keep a local bookstore going by buying it there – try Time Out in Mt Eden, Ekor Bookshop & Cafe or Unity Books in Wellington or Scorpio Books in Christchurch. If you can't get to a bookstore – order it online with free international shipping here. Yes, that's really free ANYWHERE IN THE WORLD you don't have to be in New Zealand to buy the books! Or you can buy it here, here, here, or here. Or you can get it as an E-book through Apple, Amazon Kindle or Kobo.
Will you speak at my thing?
Yes, probably. Email me at Emilywritesnz at gmail.com
Can I come and hear you speak?
Yes! Here is a list of all of my things that I'm speaking at.
More questions? Email me at EmilyWritesNZ @ gmail.com