Posted on February 22, 2018
Buttplugs, ice skating, poker and tiny Matt Damon
I saw some movies. Here are my reviews 🤷🏻‍♀️
I, Tonya
Margot Robbie is very good. Allison Janney is very good. I don't know though – this left me feeling a bit cold and weird and I've not been able to put my finger on why. Maybe it's that the audience laughed when Tonya was called a cunt by her mother. Or that they laughed when her mother repeatedly abused her and disregarded her boundaries. Or that the domestic violence seemed so sudden and glossed over – that the narratives around that violence were threaded so even-handedly. Margot at Tonya would be slapped or thrown against a wall – and then her husband would say "that didn't happen" to the camera. It felt like the audience was being encouraged to decide her truth. It felt like her life was up for debate and we were all eating popcorn while we considered it.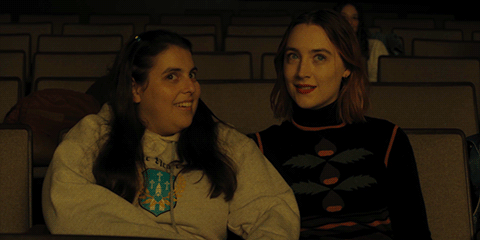 Ladybird
I saw this movie with one of my dearest friends and we bawled our eyes out. It is the perfect movie to see with your best friend. It resonated so deeply with me. It's beautiful and it has so much kindness at its heart. It feels like such a celebration of friendship, of women – mothers and daughters. Of growing up. I want to see it again. It also has an extremely realistic portrayal of teenage sex. It reminds me that when I first had sex at 16 I thought you had to have heaps of condoms because you used heaps of them over the course of one bang – like they had a lifetime of like one minute of turbo thrusting or something. An absolute favourite story illustrating poor sex education was that a friend put newspaper down before a handjob because she didn't know how much jizz there would be. Little did I, and every other teenage girl probably, know that it's over extremely quickly when the guy you're with wears a backpack bigger than his torso and has a mum who still makes his bed every morning. What can I say – a white boy "rapping" Jah Rule at me was the height of romance at that time in my life. Thank god we aren't teenagers anymore.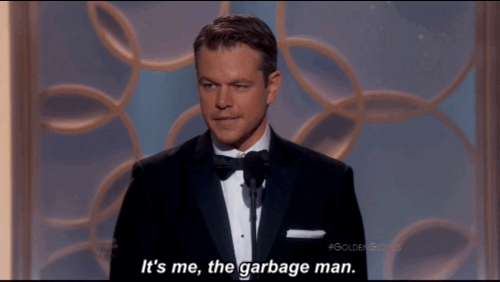 Downsizing
You know when you pull the garbage bag out of the bin and there's all this disgusting bin juice at the bottom? This movie is bin juice.
Molly's Game
Too much poker not enough Idris Elba. (But also Michael Cera is clearly Toby Maguire right? I've always hated Spiderman so I feel validated by this).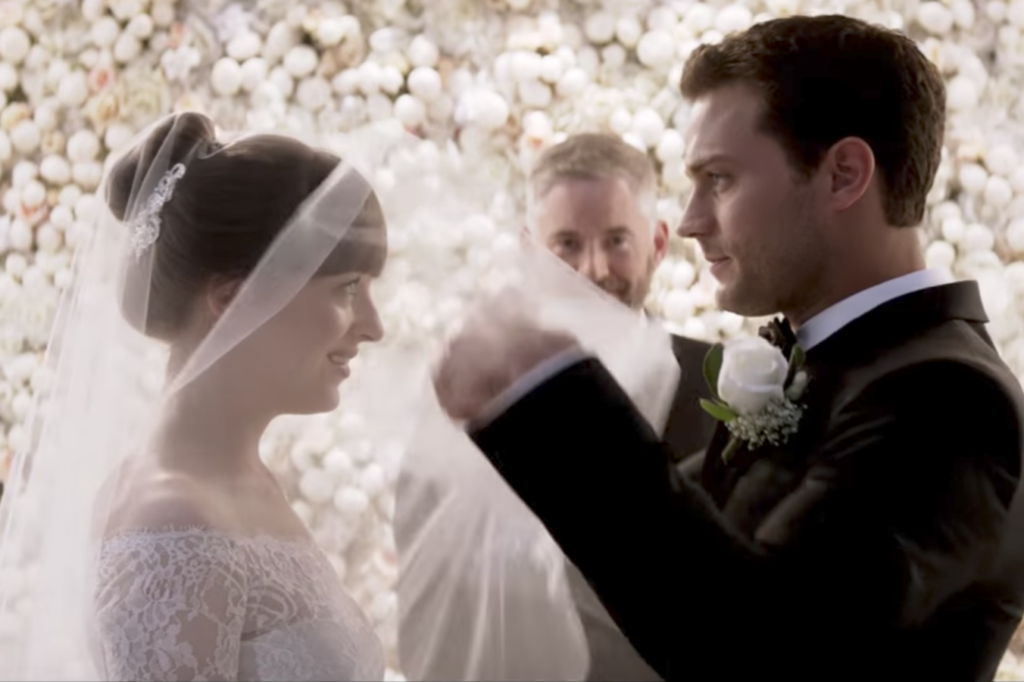 50 Shades Freed
Yes I am a feminist and yes I went to the 50 Shades Freed film and no you won't get a feminist critique of it from me. Chalk it down to me being a bad feminist once again or maybe to the fact that attending 50 Shades anything with your feminist brain in is like going to a steakhouse when you're a vegan.
You won't find anything worth eating here.
It's the third 50 Shades film and my third too. They've become progressively worse. Like the director said in the first film "Go at her like you're a monkey and she's a banana" and then in the second film the directive was "You're starving, you're a monkey, she's a banana" and then the third film was just "It's the apocalypse you're a monkey with rabies it's your last meal she's a banana".
50 Shades Freed begins with a wedding and that's not a spoiler because all women want to get married apparently. It's predictable but somehow shockingly unrealistic not just because it centres around a man who actually ensures every sexual encounter includes a woman's orgasm.
If you find that ultimately depressingly unrealistic consider that after travelling around the world having 1500 orgasms a day, riding on jetskis and probably orgasming on those too because life is one giant orgasm – she returns to her mansion where she doesn't have to work and she's set for life money-wise and she has a cook and he can play piano – the following exchange literally happens:
"Do you want children Christian?"
Because honestly if your diary is literally just "Go shopping. Get pounded. Buy houses. Orgasm. Morning tea. Get eaten out. Go skiing. More pounding. Lunch. Solid hour of shower sex with golden god. Drive in audi. Glass of wine…
Why wouldn't you want to add in – Sleep deprivation so severe you want to die. No travel probably ever again. Ripped vag.
I mean – if she wants someone to watch her poop that badly she could just ask Christian.
But there's one thing we know about the character of Anastasia Steele – now Grey. And it's that she's simple. Take this exchange that literally happened. Because it was largely without dialogue I'm going to narrate it.
*Christian points to butt plug*
Hey love grab us one of those fucking massive butt plugs?
*Ana goes Hmmm really? OK sure*
Like sure, it's Tuesday. Why not just try out a massive butt plug. And then discuss having a baby. Because butt plugs and pregnancy go very well together.
Like bacon and eggs. Jam and toast.
But would you like to know what was the thing that made all the other women on their own wearing leisure wear groan audibly not in a sexy way in the cinema?
It was this – Let me set the scene – Christian wakes  up, Anastasia is not in bed. He comes into the kitchen. There are no less than about 12 seats around a table and four bar stools but where do you think she puts her butt? It was at this point that the only woman in the cinema who had bought a friend said loudly to that friend "What is it with white people sitting on tables" and literally all of us were like Mmmmmhmmmm yes.
And then it got worse. She gives Christian a blowie while he has his bare ass on the table. Then he turns her around and puts her bare ass on the table and returns the favour. They are both painted as people who love their family and friends but they are literally on a holiday with their family and friends and in the morning their family and friends are going to eat off a table that had two butt holes mere inches from that table and actual ball sweat too.
So I mean by all means talk about how 50 Shades has set back the feminist movement by 100 years or – that it is offensive to the kink community – valid probs. But really,  the worst thing about the movie is that they didn't end that scene by getting out the spray and wipe and vigorously wiping down that fucking table.
So, should you see it? Sure why not? It has a hot af shower scene in it and believe me I know hot af shower scenes mate. I have committed a lot of time to ranking them. This ranks highly. High-leeee.