Posted on October 31, 2018
Manaaki Day
Hello – As some of you know, my son Eddie has been working on an idea since his last "Wish Day". On Wish Day you helped him raise almost $8k for Wellington Children's Hospital. At the beginning of the year he started planning Manaaki Day which will be on Friday November 16. Here's Eddie's letter for you read so you can decide if you and your workplace want to join Manaaki Day. Thanks to Wellington City Council, Mayor Justin Lester, Volunteer Wellington and Whānau Manaaki Kindergartens Association – any kindys who want to be involved will have pick ups of gifts and toys. But Eddie wants to be clear that there are lots of ways to get involved that don't involve money. Here you go (and yes, I'm very proud of him and all kids):
Dear friends,
I learned about Manaaki at kindy it means when you are kind and show manaaki by sharing and caring for people around you to make everyone feel nice in their hearts. Sometimes you think because you're small you can't do lots of things to show manaaki but you can. Even if you are big you can do manaaki for other people and dogs and cats as well and turtles and the environment. On Manaaki Day we can do this:
Collect nice things for people who don't have enough dinner or breakfasts
We can bring dinners for dogs and cats without homes
We can give some money for places with broken roofs like Tonga
We can make a sign to say WELCOME TO WELLINGTON if you come here from a place that is not safe for babies and children and family
We can put coins in for the babies when they come
We can make letters of thank you for teachers and the midwives for the babies when they're born
Give our clothes to Aunty Dana's or the animal shop
Make badges for what we care about
We can collect toys for children with not enough toys
We can bring a book for all of the places with not enough books
We can pat sad dogs or maybe if you're sad you can get a smile from a dog
We can help out our friends as well and our friends at the childrens hospital and our friends at the cats house for protecting cats. Here's all the places you can help my mum helped me do a picture.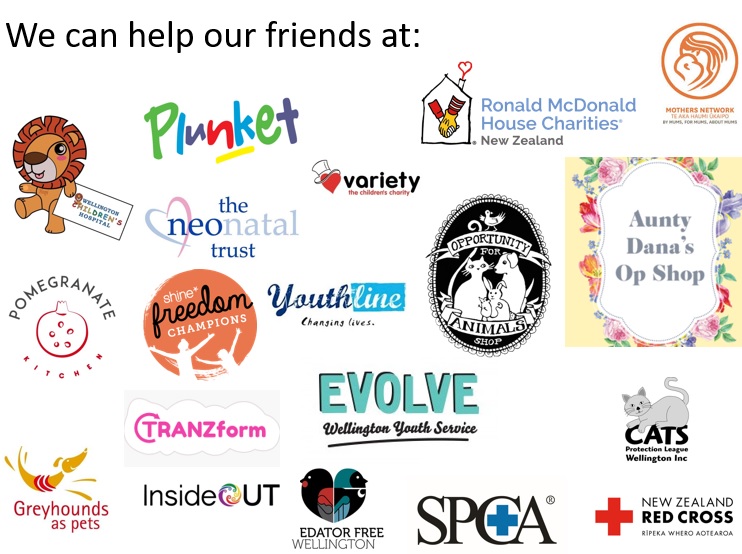 You could also if you wanted you could get your friends and do something fun for your friends like go to the beach and pick up rubbish or go to Capital E to give money in the money holes so that everyone can have fun. You can give some toys to kindy or playcentre so they can sell it at the fair. Or you could give some bird seeds to the Zealandia because they have so many birds. You can't give stuff to the Zoo they don't want it. But they do want you to get rubbish and put it in the bin or the otters might eat it and die. You could give a zoo pass if someone doesn't have a zoo pass but you can't bring your dog to the zoo.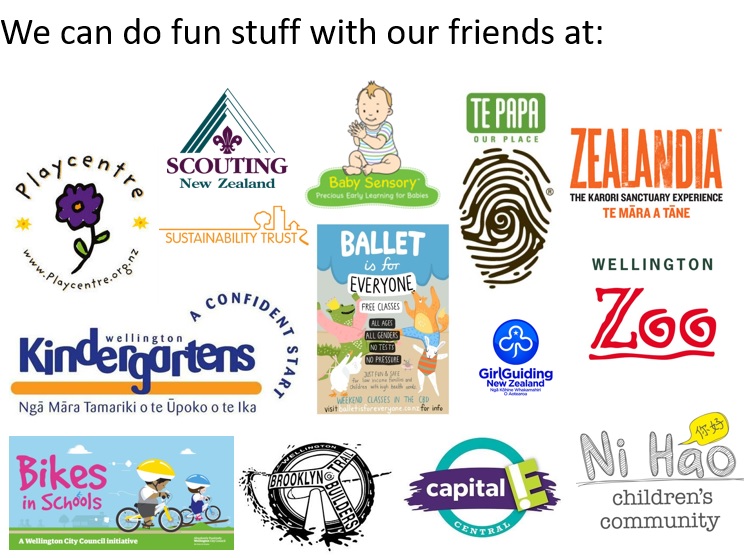 That is all. Anyone can do Manaaki Day and my mum will do all the phone numbers*.
*Hi, it's me, Eddie's mum. If you want to get involved you can do any of the suggestions above or drop new toys/clothing/books/unwrapped gifts to Volunteer Wellington, Level 7, 186 Willis St, Te Aro or email wellingtonmanaakiday@gmail.com (that email is managed by the WCC).
Happy Manaaki Day and Merry Christmas and also Happy Halloween and also Happy New Years and Happy School Holidays too.
Love Eddie..
*
Thanks to everyone who has encouraged Eddie in this kaupapa.
E tā, taku kupu ki a koe, kia manaaki i te tangata rahi, i te tangata iti…
My friend, let me say this to you, care for all people both great and small…