Posted on September 29, 2016
Four
It was dark and I heard a little whimper then: "mama?"
A little body quickly climbed into my bed and huddled up closer reaching for my hands.
I pulled my arms around him and softly stroked his hair.
"I saw a shadow"
"It's OK baby you're safe"
"Can I come in bed even when I'm four if I see a shadow an is a scary man?"
"Of course"
"Can you tell me a story so I don't cry?"
I was tired. But he was almost four.
"What story?"
"A story about a monkey been my best friend"
I whispered into the dark about the little monkey who wants to be best friends with the little boy. They build a house of flowers. They're always safe.
The story ends the same every time.
"You finish it – mama is tired" I say.
"An den that little boy found his mama and she carried him up the big hill to the house and she cuddled him to sleep"
"Goodnight baby" I said and a short silence followed and then…
"Even if the boy is four does he keep his mama?"
"Yes"
"Even if the boy is.." he struggled to free his fingers to hold up six or maybe eight – finally ten. "…this many?"
"Yes. Go to sleep"
He wants to be a big boy but he fears it.
And tomorrow he will be four.
He wants big boy clothes and big boy toys but he also wants cuddles in the night.
He wants adventures – pirates and monkeys and houses of flowers but he wants his mama to carry him up the hill when his legs are tired.
And today was his last day as three.
He wants to DO IT MYSELF but he wants the crook of my arm, my shoulder, the space under my ear, the arch of my back, his hand in mine.
I try to reassure him that four isn't a threshold to cross where everything changes. It's just another day but on this particular day the answer to "how old are you?" is a new one. And every time you say it it's a little less new.
But it's a hard concept for an almost four-year-old to fathom.
And I'm not good at explaining. Because I look at that little button nose, and the flushed red cheeks, the golden locks, and pointy knees and the little ears and I fall over myself trying to say what four is.
Four is how did you get so tall when I remember saying to your father "quick, quick – now" and he would rush to me and put both hands on my belly. He wanted to feel you move and now you run between his legs and climb him like a little monkey on a tree.
Four is folding you up like origami so I can hold you in my arms like I did when you were born. I put you in a sling and sang to you as I walked around the kitchen.
Four is trying not to laugh when you flail around dramatically demoting me of best friend status at any given moment. And trying not to be too pleased when you say "I didn't mean so, you are my bes fren".
Four is trying not to cry when I drop you off at kindy and you say PLEASE MAMA I MISS YOU. I miss you too don't you know? I'd rather have you on my knee but there are bills that must be paid.
Four is trying not to curse everything when you tell me other kids are mean and there are all these rules about clothes that you don't understand. I don't want you to have to change for anyone.
Four is realising every birthday that I've learned so much from you and there's so much more to learn.
Exhausted on the couch after the fourth birthday party I said to my husband – I'm too tired, my eyes are going to fall out of my head.
He kissed me on the forehead and said – yep, maybe four is the year of sleep.
But maybe I can take one more year of little visits to my bed.
Little arms around my neck.
One more story.
One more trip up the hill carrying a little boy with tired legs.
I could do this just a little longer to keep you all mine.
Maybe four. Maybe more?
Maybe forever.
Maybe that's what four is?
It's so many, many things.
One thousand four hundred and something days of sleepless nights that you wouldn't swap for pockets full of gold.
A house of flowers, a tired baby, a best friend, lessons learned, a button nose.
Yes, you'll always keep your mama.
As long as you need me I'll be here.
Happy birthday baby.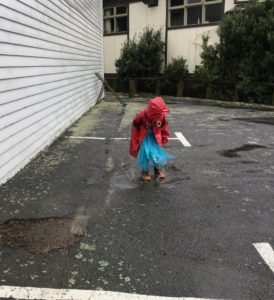 If you liked this, follow me on Facebook for more of the same. Also I have a book coming out and you should buy it. If you want me to speak at your event email me at emilywritesnz at gmail dot com. if you want to be a jerk and say mean stuff to me or tell me nobody cares especially not you even though you've spent six hours perfecting your shitty missive at me you can email me at go fuck yourself dot com.