I hate winter
Winter sucks. I hate it so much. I have such an sense of doom and gloom as winter approaches. It basically comes with its own Jaws music in my head. For some unknown reason both my children struggle with respiratory issues – for their privacy I don't talk about specifics of Eddie's condition and I lovingly refer to Ham's as the very scientific shorthand "bung lungs".
Last winter, the Ham struggled a lot. He was in hospital four times. And one of those times involved a long stint on a machine to help him breathe. It was an awful time.
The winters before were Eddie's winters and they were so awful I've only really spoken about them once.
So – June is the first day of winter right? We have already had a hospital admission. So I am not hopeful. And I am fighting my urge to hibernate and pull the kids from any outside activities. It feels like such a shitty prospect – keep them inside all winter and deal with how stressful that will be for all of us? How unhappy they'll be – particularly Eddie with kindy (his favourite place ever he tells me). And then chances are they still might get sick? I try to keep my anxiety in check but I see germs everywhere some days…
It's our health privilege (even as we have less than others) that allows us to have this debate in the lead up to winter. Many families have no choice but to isolate all year round. Kindy or Junglerama or playgroups aren't an option. And I think of them especially this winter. And even more so with the stress of pockets of measles outbreaks. Few people understand how utterly terrifying measles is to parents of children who are immunocompromised or immunosuppressed. Measles has a more than 50% death rate for New Zealand children with low immunity. That's why my family and kids are immunised for MMR, it's the most tangible, direct way we can protect the kids and families that we love and our wider community. The vaccination is free and you can't be "over-immunised" so you can just rock up to your GP and get an MMR vaccination if you're not sure if you had all of your vaccinations as a child. I am saying this despite the fact that I have only just started to get less hate in my inbox after my last vaccination post. Yay me, that will help with the winter blues.
Anyway, this post isn't going to be about how bleak life can be in winter. It's actually going to be about the great things I've been sent to help us through winter.
Starting with: ONLY THE BEST THING I HAVE EVER BEEN SENT EVER.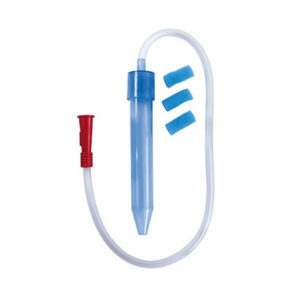 Gaze upon the beauty of the SNOT SUCKER! Ok they call it the Nosefrida Aspirator but it only has one name in our house.
Look, I consider you family, so I've got no problem admitting that my new favourite hobby is sucking snot out of the nose of my child. You got me. I didn't know this was a thing I wanted or needed – but I love it.
Here's what you do – you put the blue bit in your kid's nose – then you put your mouth on the red bit and you suck the boogs out. If you're gagging – stay with me, I promise you won't get any snot in your mouth because those little blue rectangle bits are filters. They stop it coming up the pipe.
You have not known satisfaction in life until you have seen that tube half full. I'm telling you. I know you think I'm disgusting but trust me.
Warning: It won't work on every kid. Eddie screams and runs away whenever he sees it. Much to my disappointment I haven't been able to use it on him – but he can blow his nose with a tissue so frankly I might be crossing a line if I did this on him. Or myself after a few wines (don't judge me it's a kind of a hypothetical-ish). Or my husband or friends or anyone in my proximity with a runny nose.
Ham though – Ham LOVES IT. He is a little creep and everytime he sees me coming at him with the snot-sucker he loses his damn mind. He leans his head back and just looks at me like GO FOR IT. We use it every day. Be warned though. It doesn't look like this: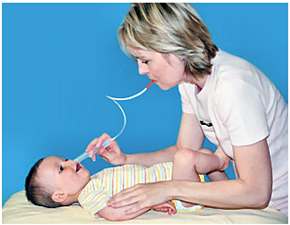 The first time you do it it's more like this: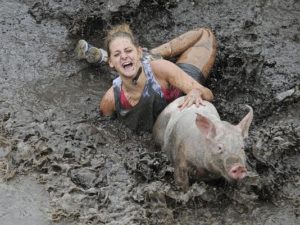 But I've found that as soon as they kind of realise they get instant relief from a sore, snotty nose – they are more agreeable. Ham points to it sometimes to get me to use it on him and he's only like 17 months old or 18 months old look he's my second child I don't know how old he is.
Honestly, you need this thing. You really do. Buy it here or here .
OK so next up is this MOST ADORABLE THING EVER from Sleepytot (I love Sleepytot – super fast delivery and Fiona is the loveliest).
It's official name is the ErgoPouch SleepSuit Bag but I prefer to call it the name Eddie gave it BLANKET BAG LEGS BAG. When I gave it to Eddie he said "THIS IS THE BEST THING YOU HAVE EVER GIVEN ME" He's only said that once before, when I bought Ham home from the hospital. Let's just say after Ham's frequent night wake-ups – Eddie no longer thinks Ham is the best thing I've ever given him.
Now the best thing about this sleep suit is that it fits older kids! It has a three-to-six years size! This size is too big for super tall Eddie – but he refused to take it off so I haven't returned it. And it will last him forever. It's the only sleep suit I've found that's really good quality (not fleece) that is big enough to fit him. Perfect for taking him out for walks in the buggy when it's really cold and for evenings at home. It also zips into a sleeping bag so we just undo the legs at night and rezip them so that he can go to bed. Lately, we've been keeping them zipped so he can get out of bed and visit us if he has a bad dream.
It's also adorable. I mean I think Sleepytot is trying to create a baby boom with the photos they're using to advertise the sleepsuit because seriously: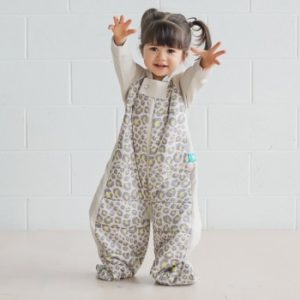 Are you kidding me? I saw this little girl and basically was like OH OK I AM GOING TO HAVE THREE BABIES.
Look at this posing – Don't tell me they're not trying to make us just have baby after baby after baby.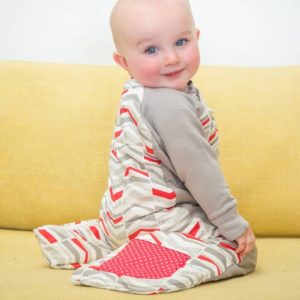 That photo also shows off the cute little pads on the feet of the suit. Here's my adorable little (not a chickenwing – I was told off when I called him a chickenwing today).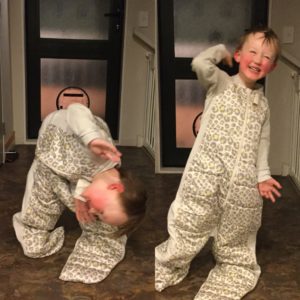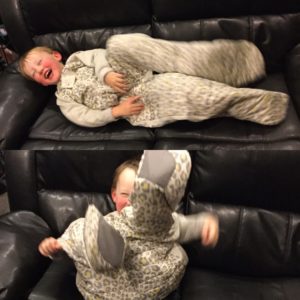 Finally – Y'all know I'm a huge fan of BABU. Beautiful, really really really great quality stuff that lasts for ever.
Ali sent me some sheets for Eddie's bed and they're perfect. BECAUSE THE SHEET HAS A FITTED BIT AT THE BOTTOM! Isn't that clever? Before I got them, Eddie used to come in and complain that his sheets had become tangled. No matter how tight I tucked them in – they'd come loose. That doesn't happen with these sheets because one end is fitted!
They're also so soft and stretchy. Eddie loves them. I want some for our bed. And they come in a gorgeous pack. The pack I got comes with:
1 x Flat Top Sheet with two fitted bottom corners
1 x Fitted Bottom Sheet
1 x Pillowcase
Because we often have accidents overnight – it was important to me that the sheets held well through many, many (so many- sigh) washes. They do!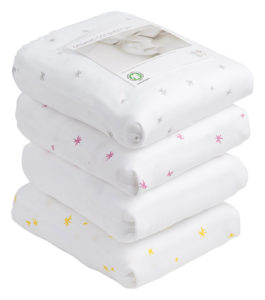 As is the case with all of their lovely bedding – it's organic cotton (also stretch double overlock but I don't know what that means…) Honestly, it makes making bunk beds so much easier!
At the moment you get a FREE extra bottom sheet added to your order for every sheet set you purchase. Also if you sign up to their newsletter you get a permanent 15% off everything in store – including items on sale!
I was also sent a Merino sleep sack for Ham and it's gorgeous. A lovely deep navy blue colour made from two layers of 100% merino. It's very cute. The best thing about it is how wide it is in the legs. After being swaddled forever – you would think Ham would like a sleep sack that restricts movement in his legs now. HE DOES NOT. So this one is great because he can kick around in it during the night. The dome in the top shoulder is great too for getting his giant head in without any fuss. It also has a slot for the car seat and the pram to make transferring easier. It also dries REALLY QUICKLY (great for us as we don't have a dryer).
I could not get a photo of Ham in the sleep sack because he doesn't ever stop moving.
I tried to be arty at that didn't really work either.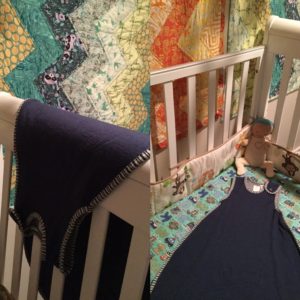 I was also sent a Merino Wool Fleece Sweater and it's been awesome. Ham has worn it nearly every day. It has been washed four or five times a week since I bought it and it still looks great. It hasn't shrunk and it has only got softer. It's lovely and thick and really durable and warm. I really want to get another one. If your child is like Ham and lucky enough to have an incredibly large cranium I recommend getting the size up. I got size two for my one year old Ham because there isn't give in the neck. But it's good because it's not baggy around the neck either. It is expensive, but has lasted me longer than any other jumper has with that much washing.
Again, I couldn't get a photo because Ham WILL NEVER STOP MOVING. But here are some adorable BABU kids who probably didn't have to be bribed to get their photo taken.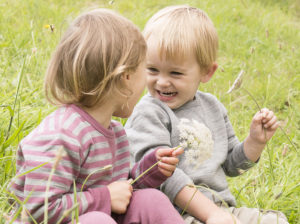 So there you have it! A blog post about winter essentials and I got all the way through it without saying winter essentials.