Posted on August 25, 2015
Getting my life back
This is a post about anxiety and depression. It might be triggering for you if you're currently struggling with your mental health. If you read this and it strikes a chord with you or you think you might need help – please see your midwife or GP or if you're in New Zealand call Healthline on 0800 611 116. This is just my journey, every one has a different journey. It's scary to post this publicly so please consider that before you comment.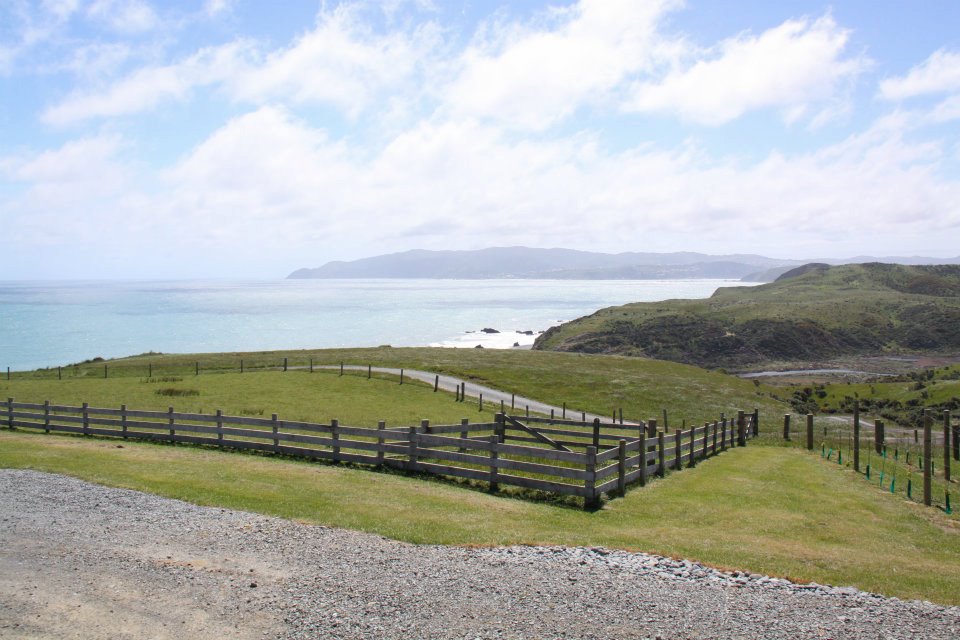 I bought a book and I was scared of opening it. I don't want to curl the pages. Read a book once and it's read. I wanted to keep it perfect. Even when it meant I would miss out on the wonder in its pages.
…
When I woke the room was dark and silent. I reached over to touch my best friend and lover's chest. I wanted to feel it rise and fall. I was scared I would not feel it.
….
My heart beat so fast I could feel the blood. I could hear it raging. I felt cold and tried to feel my feet on the ground to bring me back to the earth. But it pulled me down too far and everything went black.
…
I had a dream of a raging river. I filled my pockets with stones. It was romantic. They found my baby safe in a basket by the river. She had flowers in her hair.
…
When I was about six months pregnant with my second child I woke up one day and I couldn't move. I thought I must have had a stroke or something. My husband asked me if I was OK and I burst into tears.
I'm not ok I said.
He said he knew. And he asked if we could call the midwife together. I was terrified. Telling our midwife I needed help was absolutely the scariest thing I've ever done. I was sure they would take me away or worse – take my children away. But I had made a promise to myself when we decided to try to start a family – I would be the best mother I could be. I would protect us by protecting myself. My midwife was amazing. Things happened quickly. I was put under the care of maternal mental health.
For me, in Wellington, under this service – it saved us. I know this is not the case for everyone, and that in many places mental health support is under-resourced and over-subscribed. I also know I was lucky to have a strong support network around me – including a manager who cared about me so I did not lose my job and a husband who had committed many years before to always care for me so I didn't lose anything more important than a job. I was never at risk of hurting myself or my baby. But I needed help to cope. I felt it wasn't fair for me to let something that I could manage with help steal my quality of life. To steal happiness and joy from me and my children. Treatment is difficult – finding what works and what doesn't isn't easy. Actually, it's fucking hard. It's work. Hard work. But asking for help was the only way I could begin that journey and my doctor was able to quickly get me on the right track in time for my baby to be born.
There's a lot of talk out there about post-natal depression – and there needs to be. But there isn't much talk about antenatal and prenatal mental health. I was unwell during my first pregnancy but I put it down to being upset about how physically unwell I was and "mood swings". I didn't know it was possible to have antenatal depression or prenatal anxiety or any other pregnancy-related mental health issues. It was only the second time – when my illness became debilitating that I had a name for what I was going through. I wonder if I'd had a name for what I was going through the first time, I would have been more prepared the second time.
I wish I'd known, and I wish I'd sought help sooner. But mostly I'm glad that I could access help and that I did reach out. I'm grateful to my husband for helping me get the help I needed and my friends and manager for supporting me through the process.
It's important to know that while it's usual to feel blue occasionally or have ups and downs in your pregnancy – it's not normal to feel overwhelmed most of the time, or to have more bad days than good.
When I look back, some of the thoughts and feelings I had showed I was unwell really clearly. I was obsessed with counting the movements of my baby because I thought he was dying inside me. I thought sleeping might hurt him so I used to try and stay awake all night. I was convinced he didn't want me to be his mother. Clearly, they're not the thoughts of a healthy person.
But other thoughts were subtle, and I want to share them with you because I want to suggest you talk to your midwife if you're having any of these feelings while you're pregnant.
I cried in the shower most days. I put this down to hormones. But actually, you shouldn't cry that much while you're pregnant. I put a lot down to hormones when what I was actually experiencing was depression and anxiety – feeling worried every day about finances, how we would manage, what kind of parent I would be with two children. It is normal to worry a little bit, it could be a sign of something bigger if you're constantly worried. I felt emotionally numb a lot and sometimes didn't even think about being pregnant. I felt it was hard to make a connection with my baby.
I had a lot of feelings about my upbringing. I think it's normal to consider how you were raised when you're about to start a family – but you should be able to process those fairly easily. If those feelings have a weight too heavy for you to carry, you should talk to someone.
Don't let people tell you it's "just hormones". Talk to someone who actually knows what they're talking about – a medical professional. It doesn't matter if it's your first pregnancy or your tenth – prenatal depression and anxiety can strike at any time.
If you feel like it's impossible to find joy in being pregnant – talk to the person looking after you, your midwife, obstetrician, lead maternity carer – anyone with a medical background. They'll be able to refer you to your GP or someone who can help work out whether what you're feeling is standard pregnancy stuff, or something more serious. And if it's more serious – that's OK.
I felt like I'd already failed as a mother when I was put under maternal mental health. I thought I was a terrible mother who shouldn't be allowed to have children. I thought horrible things about myself and actually considered that maybe I should just leave my husband to have both children – as I was so useless they wouldn't even notice if I wasn't there. I thought they'd be better off if I wasn't there.
I struggle sometimes still with the guilt of being unwell at a time when I should have been happy, but I was once told by my doctor to imagine how I would view another mother who had sought help for mental health issues. He asked me to write down a message to her.
Dear mother,
You are brave.
You are strong.
It is a sign of your love for your children and your partner that you're getting help so that you can be the best mother you can be.
It will be OK.
And it was.